In researching B Corp Certification, you'll quickly find that it's as rigorous and comprehensive as it is rewarding. The B Impact Assessment will take you through all departments of your company, forcing you to track, compile, and report on many different processes, policies, and standards. You'll be asked to measure your greenhouse emissions, report on your wage ratio, and provide other detailed documentation. You don't always have the time or resources to do it yourself.
Our experienced consultants have helped a number of organizations achieve B Corp status. Here's how consultants like us provide immense value in your B Corp certification process: 
1. Mitigate time wastage and potential mistakes
Impact consultants are experienced in guiding companies through the certification process. They likely know the B Impact Assessment backwards and forwards, understanding the nuances, requirements, and best practices that will help get you certified. By pursuing your B Corp Certification without a consultant, you could be leaving points on the table and wasting valuable time trying to understand the meaning of a question on the assessment. An experienced consultant can save you time and prevent common mistakes.
Looking at these marketing elements through the lens of purpose provides the chance to measure the authenticity and effectiveness of your marketing strategy in conveying your brand's purpose. 
This process not only helps maintain consistency in your brand's messaging but also empowers you to refine your strategy, fostering a deeper and more meaningful connection with your customers.
2. Accelerate the certification process and increase efficiency
While you possess unparalleled knowledge of your company, a consultant specializes in navigating the intricacies of the B Impact Assessment. An experienced consultant will partner with your team to streamline the process by identifying the most impactful initiatives that not only help your business, but can also improve your B Impact Assessment score. Consultants can quickly identify wins and prioritize efforts effectively, saving you time and resources during your B Corp Certification journey.
3. Access to a wealth of resources
Consultants have access to templates, tools, and case studies that can help guide businesses through the B Impact Assessment. Their connections in the B Corp Community are invaluable, providing a network of similar-to-you companies that achieved B Corp Certification. These resources can streamline the process to becoming a B Corp and help remove barriers that stand between you and certification.
4. Customized strategies for your individual company profile
Don't waste time plugging and playing with a B Impact Template you found online. Consultants can tailor a strategy to your company's specific needs, industry, and size. A good consultant knows what to prioritize for your business and can provide personalized guidance on how to address unique challenges that the B Impact Assessment might present for your company.
5. Getting documentation right the first time
B Corp certification requires documentation of practices and policies that your company has in place. Consultants can help ensure your documents are up to standards and where they're not, help you improve them to be in compliance with B Corp standards. Experienced consultants have helped organizations reach B Corp status before, so they'll have a more nuanced understanding of what "good" documentation looks like in the B Corp community.
6. Proactive risk mitigation
B Corp Certification often takes companies longer than it should because they uncover and address issues that the B Impact Assessment presents. Experienced consultants can help identify potential risk or compliance issues early in the process, allowing you to address them proactively, and saving time (and headache) as you pursue B Corp status.
7. Clear benchmarks and milestones to measure progress
Consultants will provide clear benchmarks and milestones to track progress towards certification, making it easier to stay on target and encouraging stakeholders that aren't directly involved in certification. This level of project management can keep your team and company on the same page throughout the certification process, and help your organization plan for when we might need to pull in internal experts.
An external consultant can offer an objective perspective on your company's practices and areas for improvement without internal biases. This is critical as the B Impact Assessment is graded by objective third parties unrelated to your organization, and a realistic look at the state of your company is critical for filling out the B Impact Assessment and achieving B Corp status.
9. Internal training and education
Consultants often provide training and educational sessions for your B Corp team (and your larger team) to ensure everyone understands the importance of B Corp certification, their roles, and the steps needed to achieve B Corp status. Becoming a B Corp is a fantastic achievement, but only if your stakeholders are bought in!
10. Long-term strategic planning
Consultants can help your company develop a long-term sustainability strategy aligned with your B Corp principles, not just for certification but for ongoing improvement and recertification.
11. Leveraging your B Corp status and improving marketability
Achieving B Corp certification can be a strong selling point for your company's services or products, especially to socially conscious consumers and investors. Our team specializes in authentic storytelling and content development. With the insights gained in helping you through your B Corp certification journey, we can help you maximize the marketing and branding benefits of becoming a B Corp.
Embark on your B Corp Certification journey
In your journey toward B Corp certification, the value of a consulting partner cannot be overstated. From saving you time and resources, to improving your business and shepherding you through your certification and providing ongoing support with impact management support, the right consultant can be a great investment for your business. So, if you're ready to embark on this transformative journey or looking to enhance your progress, don't hesitate to reach out to us. Together, we can support you on your B Corp journey and contribute to a more sustainable and responsible business world. Reach out to our impact consultants to get started.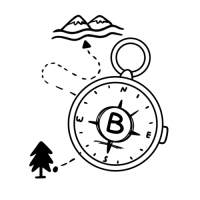 Begin Your B Corp Journey with Confidence
Navigating the complexities of B Corp certification can be daunting, but you don't have to do it alone. Book a discovery call with our team, and we'll guide you through every step of the assessment. Together, we'll simplify the process, clarify your goals, and set you on a clear path to certification.