Welcome to the B Corp family where your impact journey continues.
As a fellow B Corp, we at Dirigo Collective are overjoyed to welcome you to this vibrant community of change-makers. Congratulations on achieving B Corp certification! This remarkable milestone reflects your company's steadfast dedication to social and environmental excellence. Your journey to this point is not just an achievement but a powerful statement of your commitment to positive change. Here's to your incredible accomplishment!
However, the path of a B Corp doesn't halt at certification. Rather, it marks the commencement of an even more exciting chapter. By embracing the B Corp principles of mutual support and responsibility, your company now stands among a distinguished group of socially and environmentally conscious organizations. This blog post is dedicated to exploring the 'what's next' after your B Corp certification. We aim to guide you through strategic steps to enhance your company's influence, drive growth, and continue making a meaningful difference in the world. These insights will not only help you leverage the full potential of your B Corp status but also propel you further on your journey towards a sustainable and ethically responsible future.
Communicating, Acknowledging, and Celebrating the Journey
B Corp certification is an arduous, but rewarding process, so be sure to thank the people who worked hard on your B Impact Assessment. Be intentional about sharing the news with fellow employees, but don't forget to celebrate with your customers, partners, and stakeholders too! Here are some best practices for communication:
Share the why

behind becoming a B Corp. The company didn't just do it for the fancy logo. Explain the importance of obtaining B Corp certification and what it means to your company and your community. 

Share the value

of the B Corp certification. Not everyone can be a B Corp! Inform your partners and stakeholders why the certification sets your company apart from other businesses. Highlight the value with interesting statistics that relate back to your business, your industry, your location, or the global movement.   

Share the people

behind your B Corp certification. Who championed this project?

Share what's next

: What commitments have the company made as a part of the B Corp certification? What sections are the company hoping to improve by before recertification?

Share internally to

drive employee engagement in the B Corp movement and sustainability by educating your whole team on the B Impact Assessment, outlining future goals, and encouraging their active involvement in sustainability initiatives. Strengthen engagement through clear communication of company purpose, empowering employees to lead sustainability projects, and establishing a feedback loop for input on social and environmental performance, while recognizing and rewarding contributions to foster a culture of appreciation.
Engage with the B Corp Community
Now that your company is a certified B Corp, it's time to tap into the exclusive B Hive platform, a unique space created for B Corps. Here's how to get started and make the most of this vibrant community:
Set Up Your Company Profile

: Kickstart your B Hive experience by creating your company's profile. This is your business's introduction to the community, so make it count!

Invite Your Team

: Bring your colleagues on board. The more team members join, the richer your company's engagement with the community will be.

Explore and Navigate

: Dive into the B Hive. Familiarize yourself with its features and layout to make the most of what it offers.

Join Interest Groups

: Find and join groups that resonate with your interests. This is a great way to connect with like-minded individuals and companies.

Engage in Discussions

: Browse through past discussions to catch up on what you've missed. If something piques your interest, don't hesitate to jump into the conversation with your first post. Ask questions, share your insights, and engage with the community.

Share Offers and Discounts

: If your company has special offers or discounts for the B Corp community, make sure to post them in the designated area. It's a great way to contribute to the community and gain visibility.
Join your B Local and Network Groups
Where are the company's headquarters or where do remote employees live? Take a look at the B Local Map and the Networks List. Recommend to fellow employees that they can become members of these groups. We encourage everyone to review the full list and see if any stick out. Join a few of the monthly calls and become an active member in the groups. Curious about how the B Local and Network Groups benefit you and your team?
• Shared Expertise: These networks often consist of professionals with specialized knowledge and experience in their respective areas. Joining such networks can provide employees with access to in-depth expertise and insights related to your specific field or interest.
• Collaborative Partners: Connecting with like-minded individuals who share your specific focus can lead to valuable collaborations. Employees can work together on projects, initiatives, and campaigns that align with your shared goals.
• Mentorship Opportunities: These networks can offer mentorship opportunities, allowing employees to learn from experienced professionals in their niche. Employees can gain guidance, advice, and support as they navigate challenges or seek to advance their career or business.
• Networking: Regional networks can help you tap into the local business community. Employees can discover local partners, suppliers, and customers, and become more involved in regional sustainability and social impact initiatives. In niche networks, members often share best practices, case studies, and the latest trends or research specific to their field. This can keep you informed about industry developments and help your company stay competitive. Here's a list of B-Corp networks you can join.
Many B Local chapters organize BLDs (B Corp Leadership Development) and conferences, either in-person or virtually. 
Additionally, every other year, B Lab hosts the Champion's Retreat, which is open to all B Corps and their employees. These events are designed for employees at all levels and from various teams within the company. The more diverse a team's representation at these events, the greater the benefits your company can reap. 
A helpful tip: consider extending your stay by a day after these conferences, as they can be quite intensive, and there are often post-conference events that offer further networking opportunities.
Create a Marketing Plan for Your B Corp Certification
Many brands struggle to align their purpose, mission, and marketing with their impact initiatives. Crafting a well-defined communication plan that effectively conveys the value of the B Corp certification to stakeholders, customers, and clients is paramount. The B Corp certification is a powerful tool for marketing and branding. Display the B Corp logo prominently on your company's website, products, and marketing materials to clearly communicate your commitment to ethical and sustainable business practices.
To leverage your company's B Corp status to its fullest potential, actively engage on social media by sharing your B Corp journey, achievements, and ongoing efforts. Utilize the #BCorp hashtag and engage with the B Corp community online. Additionally, highlighting your B Impact Assessment score and showcasing specific areas in which your company excels can demonstrate transparency and your dedication to continuous improvement. Lastly, featuring employee stories can humanize your commitment to sustainability by sharing the experiences and passion of your team members aligned with your company's mission and B Corp values.
And if you need more guidance on communicating your impact, our team can help.
Maintain Your Ongoing Commitment to B Corp Certification
Sustain your commitment to B Corp certification through continuous improvement. B Corp recertification, occurring every three years, offers a chance to enhance your company's goals and demonstrate ongoing progress. Review your previous B Impact Assessment, identify areas for improvement, and initiate enhancements as a starting point to earn higher scores in the next certification cycle.
To ensure ongoing success, develop a comprehensive action plan outlining steps, responsibilities, and clear timelines for maintaining and enhancing your B Corp status. This plan should include a structured schedule for recertification to stay on track. Regularly review your B Impact Assessment, assess performance by identifying areas for improvement, and track progress over time. This iterative process is fundamental to maintaining and advancing your standing as a B Corp, reinforcing your dedication to sustainable and ethical business practices. As part of our services, our consultants can help with an Impact Strategy for ongoing commitment building.
Welcome to the B Corp community, where together, we can create a more sustainable and responsible future for all. If you need help transforming your purpose into a comprehensive marketing strategy, reach out to our team.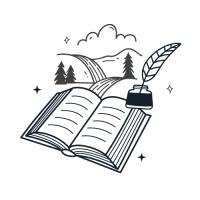 Align Your Purpose With Your Marketing Strategy
Our uniquely equipped team of impact strategist and experienced marketing professionals can help you turn your brand's purpose into compelling brand narratives that engage, inspire, and motivate action.