The path to becoming a B Corporation is as rewarding as it is challenging. It's a journey that reshapes the very core of your business, aligning profit with purpose to create a positive impact on society and the environment.
To help you navigate this transformative process, our Impact Consulting Team has outlined five essential steps to kickstart your B Corp certification:
1. Define Your Purpose and Set Clear Goals
Before diving into the B Impact Assessment, it's crucial to understand your company's objectives in pursuing B Corp certification. Whether you're aiming for rapid certification, using the assessment as a tool for long-term improvement, or seeking to join the B Corp community, setting clear goals will guide your efforts. Reach out to existing B Corps, especially those in your industry or local area, to gain insights into potential goals, which may include:
Enhancing environmental and social responsibility

Improving governance and transparency

Fostering customer and employee engagement

Strengthening ethical marketing and branding

Committing to continuous improvement and legal compliance
Identifying a B Keeper is a pivotal step in the certification process. This individual will spearhead your B Corp initiatives and serve as the bridge between your company and B Lab, the certifying body. The ideal B Keeper is passionate about sustainability, possesses strong leadership and communication skills, and is eager to collaborate across departments. 
Additionally, this individual serves as a liaison between your company and B Lab, the organization responsible for B Corp certification, so it's vital that you trust them to represent your company effectively. They will also lead the collection of data for the B Impact Assessment, a critical aspect of the certification process. An active B Keeper actively engages with the B Corp community, participating in events, networking with other B Corps, and sharing best practices. They act as a spokesperson for your company's commitment to sustainability and ethical business practices and advocate for sustainability both within the company and in the broader business community.
3. Assemble a Team of B Corp Champions
Building a cross-functional team of B Corp champions is essential. This team, led by your B Keeper, should represent various sectors of your company, such as marketing, sales, manufacturing, and operations. These individuals should share a passion for sustainability and be willing to integrate sustainable practices into their respective areas. Whether formal or informal, this team will play a crucial role in driving progress and reporting back to their departments.
4. Conduct an Initial B Impact Assessment
Begin by taking the B Impact Assessment to gauge where your company currently stands against the B Corp certification criteria. This doesn't require exhaustive documentation initially—educated guesses will suffice to identify improvement areas. The B Keeper, supported by the B Corp champions, should lead this effort, with the founder, CEO, or HR Director providing assistance as needed. This initial assessment is a critical step in understanding the work ahead and setting the stage for continuous improvement.
5. Develop a Structured Plan with a RACI Framework
Once you have your baseline assessment, it's time to organize your approach. Implement a RACI framework to delineate responsibilities and manage progress effectively. Create a tracking document to monitor improvements, assign tasks, and set deadlines. This document should include section titles, question titles, points for each question, and designated personnel. Encourage team members to review each other's work to ensure quality and consistency.
The route to B Corp certification can be complex. Expert guidance can be a beacon, helping you navigate with confidence and clarity. As you embark on this transformative journey, remember it's not just about being the best in the business—it's about being the best for the world.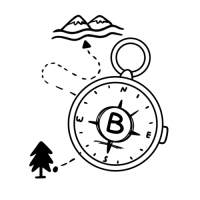 Begin Your B Corp Journey with Confidence
Navigating the complexities of B Corp certification can be daunting, but you don't have to do it alone. Book a discovery call with our team, and we'll guide you through every step of the assessment. Together, we'll simplify the process, clarify your goals, and set you on a clear path to certification.